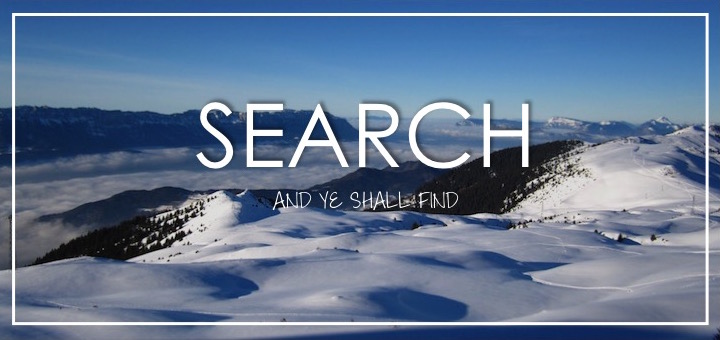 5 SEO tips for every digital content marketer
Content. Content. Content. Focus on the writing and everything else will follow.
That was pretty much my mantra since I launched LadyExplorer.com two years ago (yes, the blog has just crossed its 2-year mark last week!) After all, it was the only thing I knew. With little expertise on search engine optimisation or content marketing, my goal for the blog was simply to hone my writing and share useful information with fellow travellers.
Results had been encouraging. Traffic (all unpaid) grew steadily from 30,000+ impressions during its first year to almost 200,000 in year two. So it wasn't until a recent bike accident – which grounded me from my travels and forced me to rest at home during a month's hospitalisation leave – that I delved deeper into Google Analytics and SEO. To my horror, I had committed many of the deadly SEO sins.
Hence, to save anyone else the painful exercise of restructuring old articles one by one next time, here're 5 simple SEO best practices I wish I had known earlier:
1. Minimise image sizes
Travellers love photos. What better way to trigger a sense of wanderlust than with high definition images in 1920×1080 pixels?
That's what I thought. But with half my visitors on mobile, large images were redundant. They also affect site speed – one of the factors used by Google's algorithm to rank pages. And we all know that a slow loading page harms user experience. Impatient readers end up closing the page in frustration instead.
Other than the quick win of resizing and compressing images, site speed can be improved by other ways like removing plugins, reducing ads or compacting CSS codes. Google PageSpeed Insights is a great tool to analyse content and generate suggestions for improve loading time.
2. Describe your images
In fact, naming your images matters much more than having them in high-res. I had to painstakingly rename all my old images and alt descriptions, but it's definitely worth it when a simple change from IMG_1057.jpg to Lake-Lauvitel-Grenoble.jpg lets readers find your site more easily, instantly.
Another quick tip: use hyphen not underscore because the latter isn't a recognised word separator. Lake_Lauvitel_Grenoble.jpg is read by Google as Lakelauvitelgrenoble.jpg. Meaningless.
3. Choose your title wisely
Your title is your page's first impression during search results. Include keywords, make sure it's to-the-point and keep it to 60 characters to avoid truncation. It should be a phrase that is commonly used, but not too competitive that it returns several pages of search results. Sites appearing on Page 1 of search results take up more than 90% of Google traffic, so it may be wiser to be No.1 for less popular keywords but enjoy most of the click-throughs.
Before my SEO revelation, there had been zero organic visits to my Morocco article when its title was Why Morocco is a hidden gem. Because why will anyone even search that? After I changed it to 8 Best Places to Visit in Morocco, search traffic started streaming in.
4. Include long tail keywords
Long tail keywords are specific phrases that users search for. However, instead of force-feeding your content with keywords, consider what kind of questions your article addresses and then break it up into sections with different sub-headers.
Previously, I had written about my Mount Bromo trip in one continuous article. In the course of SEO optimising my site, I decided to segregate it into two parts. By simply adding in two sub-headers, 1) From Surabaya to Cemoro Lawang and 2) Walking to Mount Bromo from Cemoro Lawang, the article eventually became a top search result for these two long tail keywords.
In addition, Google gives priority to <H1> and <H2> so a little HTML tweak goes a long way. Make sure your important keywords go under these tags.
5. Write naturally
Last but not least, write useful and readable information. Don't write just to list keywords. Write to tell a story, share information or express an opinion.
Your article may be stuffed with all the essential keywords, but if it doesn't give readers the answers they are looking for, the page will end up having a high bounce rate which end up deteriorating your rank. If you have too many instances of the same word appearing in one article, Google's crawlers have reason to believe your site is unreliable even.
Of course, there's a lot more to SEO. These are quick wins that cover the tip of the iceberg. Yet, just by doing the above steps (laboriously), I've seen an increase in site performance from search the very next month – in terms of impressions (18%) and clicks (35%). It's gonna be a continuous learning journey, especially as Google updates its algorithm to optimise the quality of search results. Feel free to share more tips here!
Comments
comments