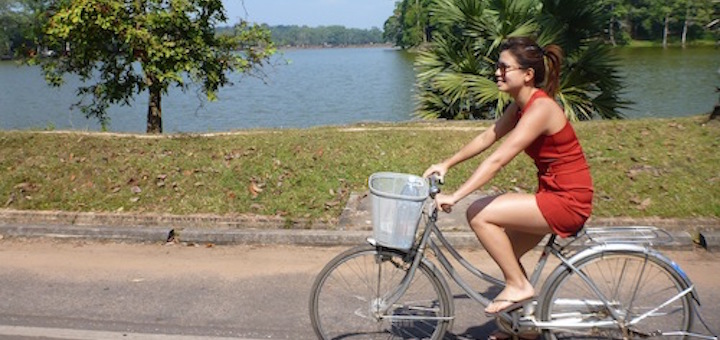 Getting around Angkor Wat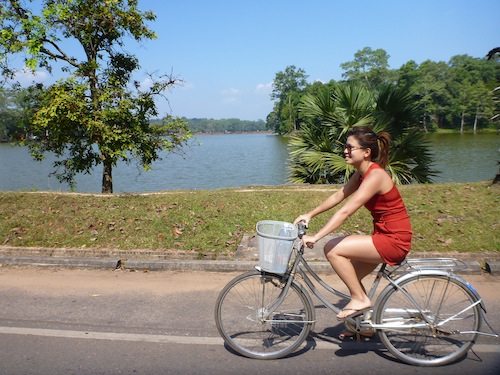 Cycling is a great way to get to and around the Angkor Wat compounds. It lets you take your time to explore and appreciate the grandeur of this ancient temple – worth every bit of our long bumpy bus ride from Phnom Penh to Siem Reap. (But if you get tired like we did the next day, another option is to rent a tuk-tuk for one whole day to fetch up to 4 pax around, about USD20).
There isn't any bike rental available within the park, so you have to rent from Siem Reap town area and cycle over. We got ours from across our hotel for USD2/day and it took 20min to reach Angkor Wat (about 6km away). Warned of the exorbitant food prices within the park, we stopped at a supermarket to save money on lunch – although our baguette, ham, cheese, fruits and wine in total were just about the same as having a USD5 plate of fried noodles each.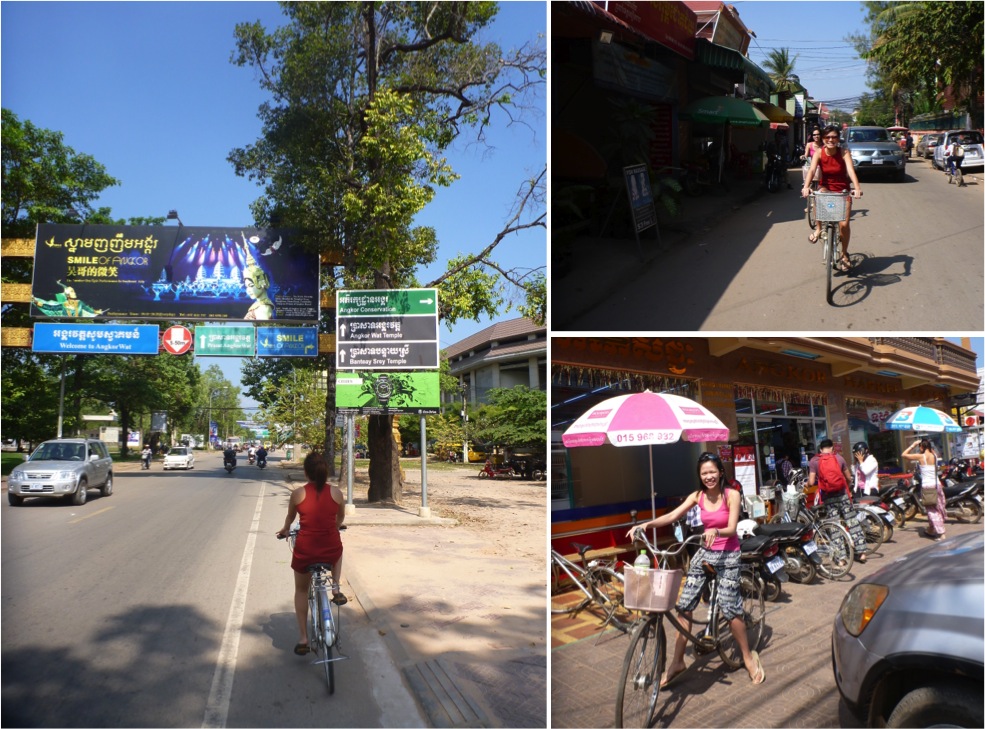 If you're still around in the late afternoon, consider catching the sunset from a hill at Phnom Bakheng. It's a 5min cycle from Angkor Wat, where you can lock your bikes at the bottom of the hill before a 10min hike up.
It's worth the short trek, but not to-die for (unlike the sunrise) so you can give it a miss if you're pressed for time. Likewise, there's a crowd up here too so if you want a nice seat come up early just before 5pm.
And since it was X'mas eve, we ended the night at Pub Street for a sumptuous Khmer dinner and cheap beer (USD1.50 a bottle!), counting down with the tons of tourists on the streets where we all danced along to the blasting music of competing clubs.
Comments
comments