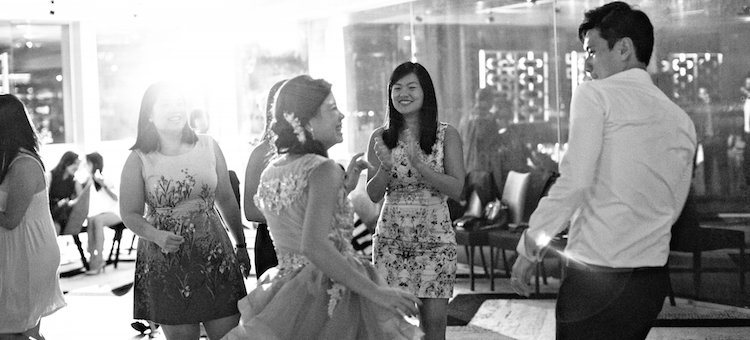 Wedding at Aura, National Gallery Singapore
So this homemade video pretty much sums up the night with a little bit of speech, some song and a lot of dance 🙂
And here's a shoutout to the incredibly talented people who made it happen:
Photography
Crazy outdoor pre-wedding shoot – Alvin Chong
Actual day morning – Garrick Bay
Actual night – Pascal
Flowers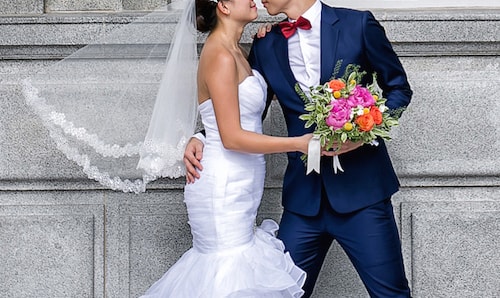 My gorgeous bridal bouquet, 10 individual boutonnières for the girls and the bridal car (apparently one of the best our rental company has ever seen) – Lien
The bridal car flowers also doubled up as decor for our reception in the evening 🙂
Anyway, Lien's a budding, part-time florist for bridal floral arrangements so she's one of those hidden gems who will give you great value for the work she does. Feel free to follow/reach out to her!
Acoustic band
I think I kinda stressed my lil' sister out by asking her to play my march-in song and perform at the wedding. But it was probably a good experience for Wan Xin to play with Vern the pro, who was superb at engaging the crowd. Here's a short clip of them performing at the dinner and getting the afterparty started on the dance floor:
Or if you're interested to catch Vern live, check out Acid Bar (Mondays 9.30pm), FYR (Tuesdays 8pm) or Hood (Wednesdays 8pm)!
Adventure wedding cake
Check out our customized mountain climbing cake by Aunty Yochana!
(Sadly, I forgot to eat it but quite a few guests told me the chocolate cake was very yummy)
Comments
comments