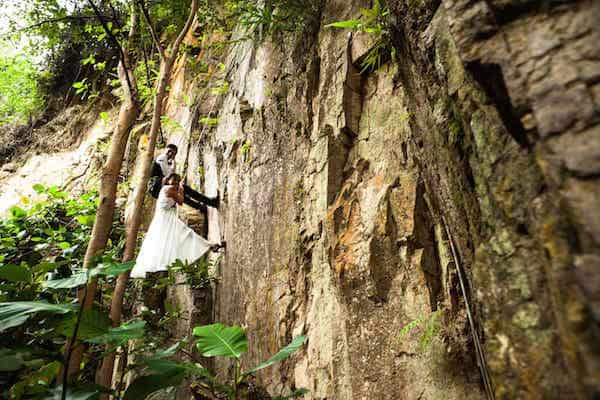 Our crazy wedding shoot (and how we did it)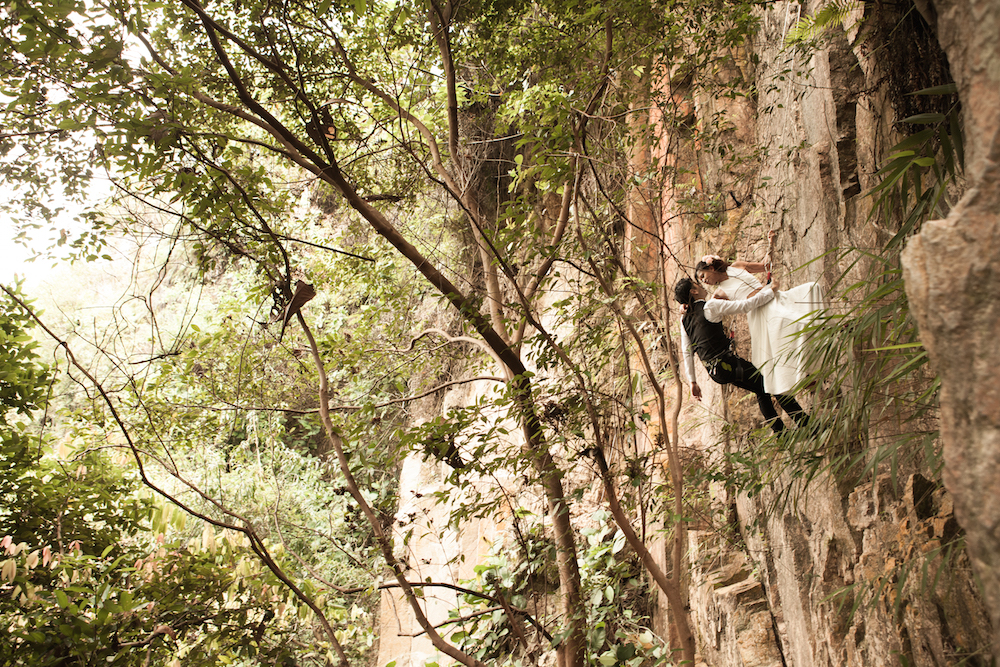 Like many other crazy things in life, it started with a casual idea over the dinner table.
At first, KT and I had no plans for a photoshoot since we didn't sign up for any bridal packages. But then we decided there was no better excuse than our wedding to capture some dramatic shots of us – doing what we love in our best-dressed attire.
When we called up Alvin Chong for dinner, this was what we had in mind: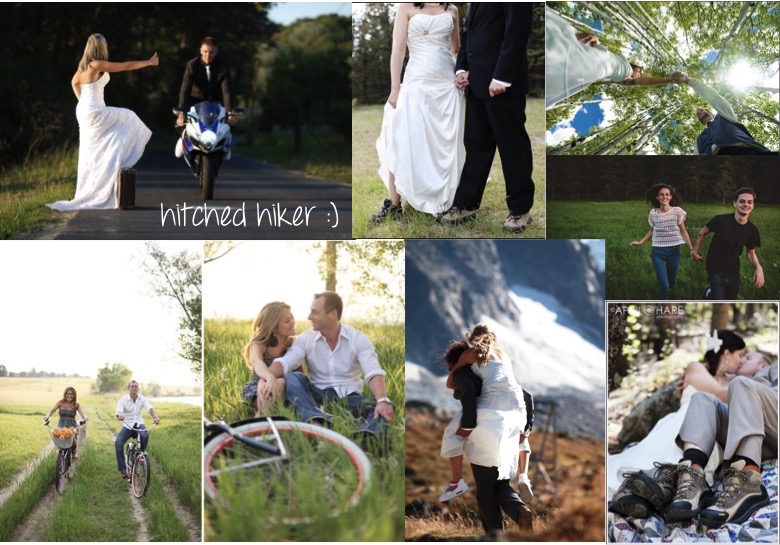 When we met up, however, our fellow Adventure Ceeker showed us this: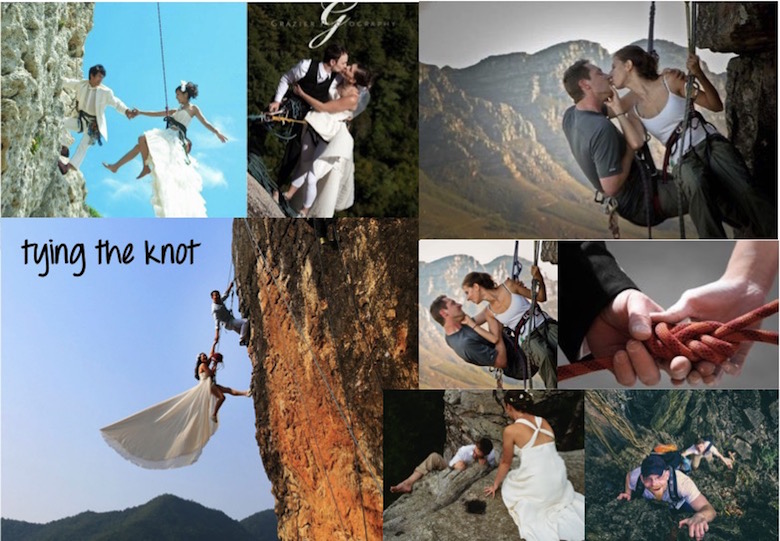 ON! LET'S DO IT – we responded. From then on, the stage was set for our crazy photoshoot.
Here's what went on behind the scenes: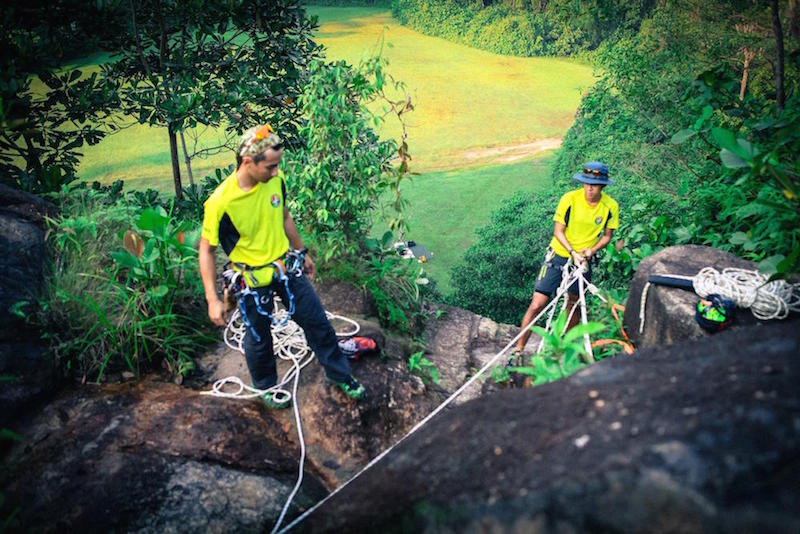 As usual, Alvin and Zhe Bin went up to our favourite cliff at Dairy Farm Nature Park to rig up first.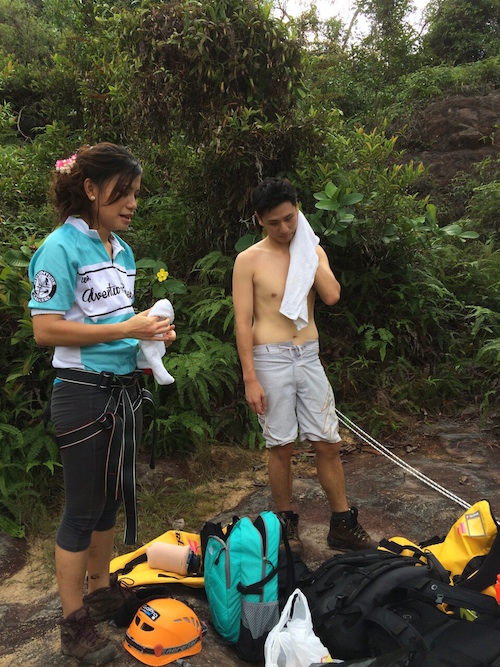 KT and I followed shortly after. Other than my made up hair – which caught some twigs and leaves on the way up – we were in our usual climb attire (else we would have torn our formal shirts or dresses for sure).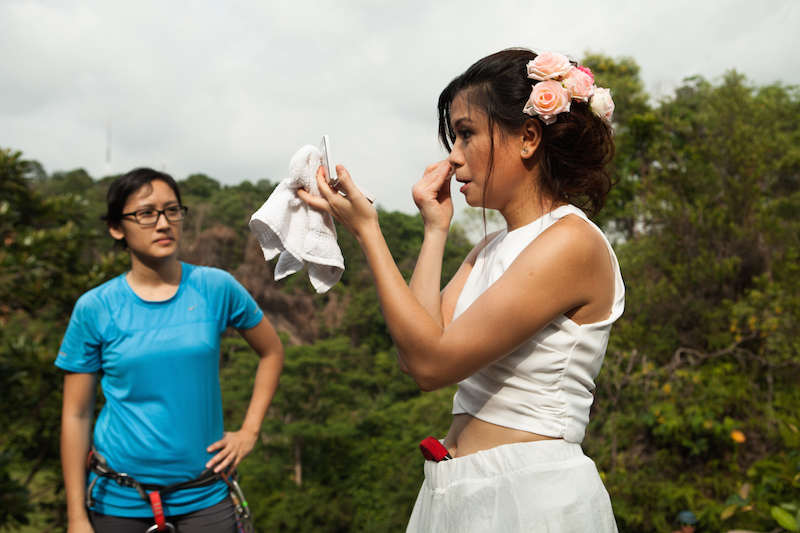 Touched up and changed into my two-piece attire – a white cropped top and long skirt that can cover my harness while allowing the belay loop to stick out so I can be hooked on the rope.
One thing we didn't plan for – a sting on my right hand on the way up, which my body was beginning to react to, very badly.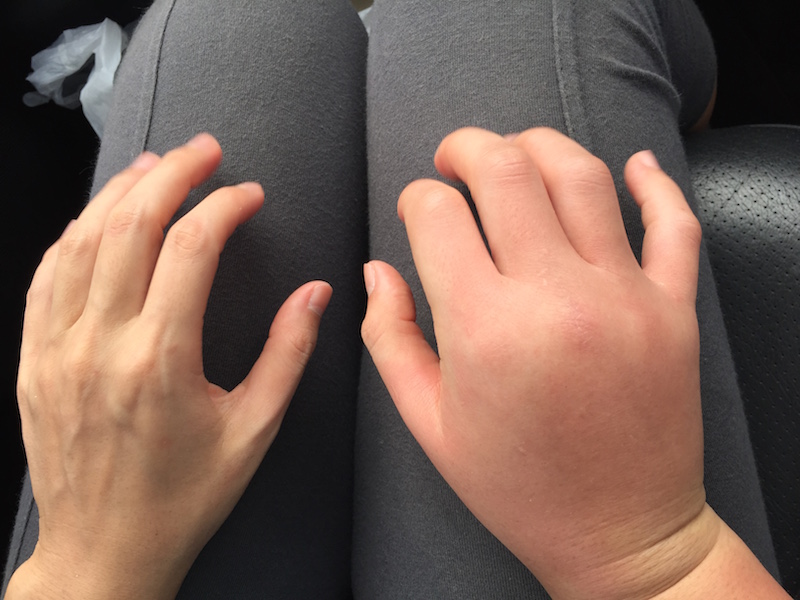 So bad it swelled up like a bear paw as my knuckles disappeared. Even my left arm broke up in hives (I was stung on my right hand). But since we were already up there, we had to get down somehow anyway.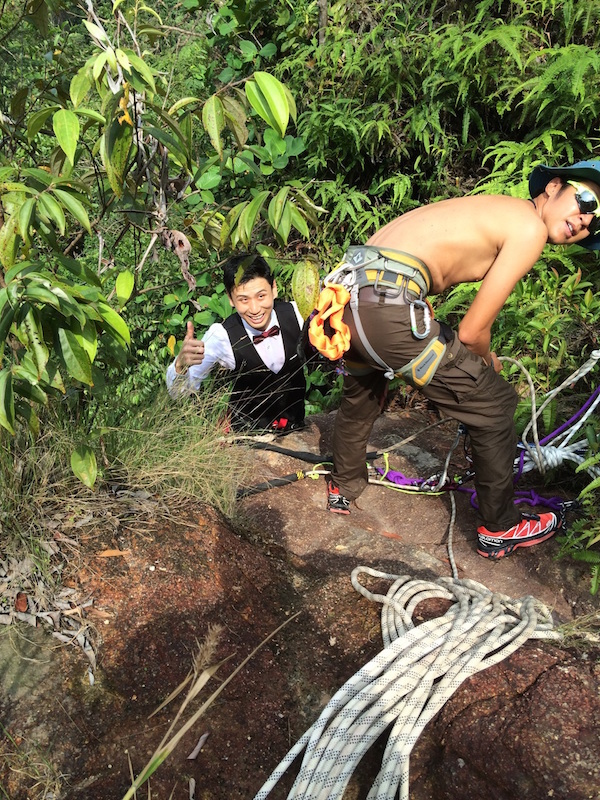 The photoshoot continued. KT was belayed by Zhe Bin, while I was belayed by Chang. Alvin abseiled down on his own with backup (self-belay) while holding two DSLR cameras at the same time.
Meanwhile, Vonn ran out to get antihistamine for my rashes. After we hit the ground, I quickly popped an antihistamine which worked like magic.
Soon enough, we were up for our Photoshoot Part ii…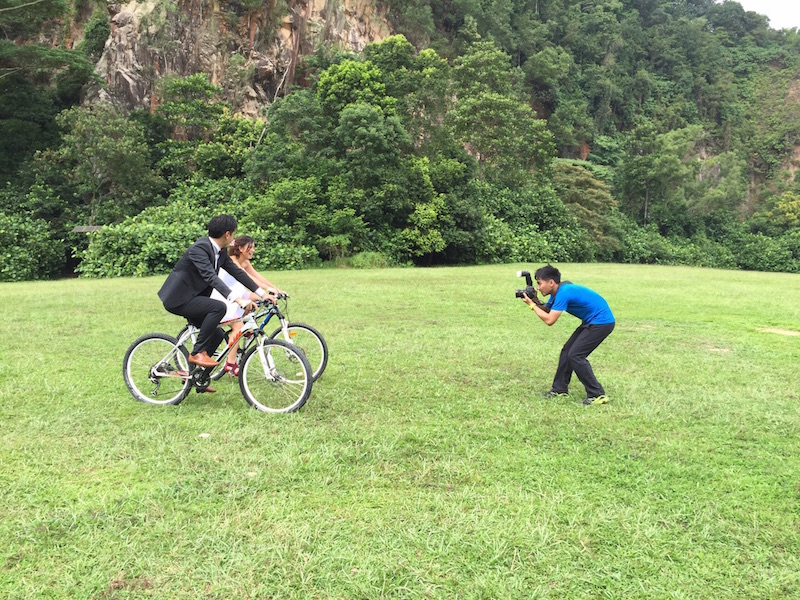 … on our mountain bikes.
In fact, this was so addictive we had a Photoshoot Part iii at MacRitchie, on a kayak.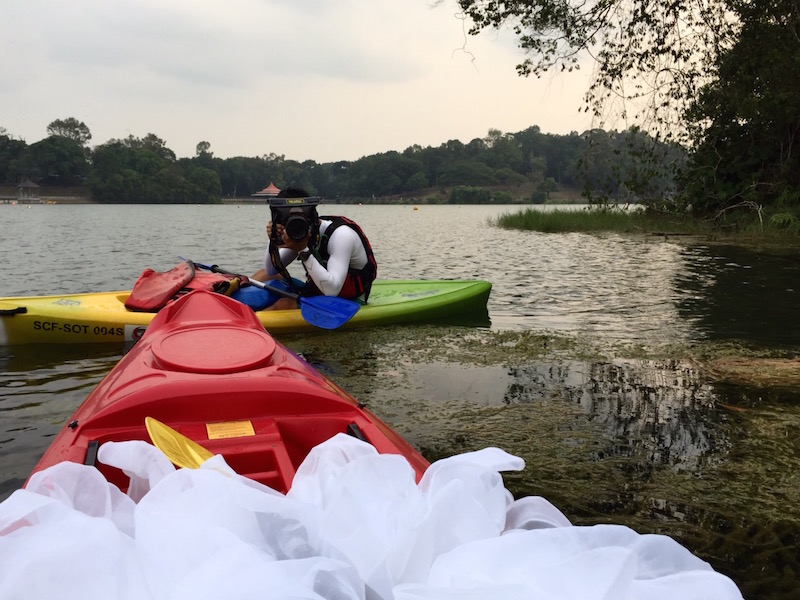 This time it was just KT, myself and Alvin – taking a kayak each. It was a bit of a challenge given our life jackets needed to be with us at all times, but we managed to pull it off.
By the time we finished, my long dress had worked like a super effective fishing net that caught a lot of moss.
Here's our end result. Enjoy!
Comments
comments