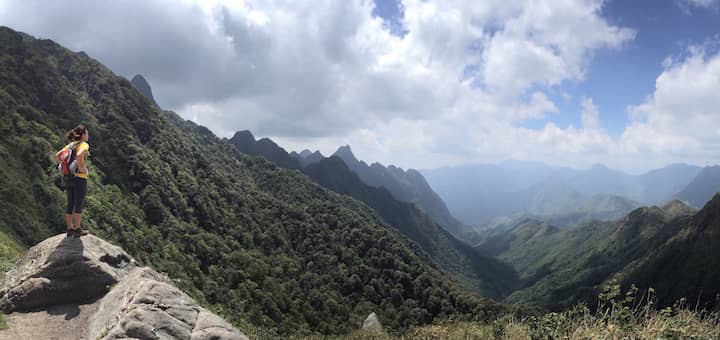 Don't let your rituals become ruts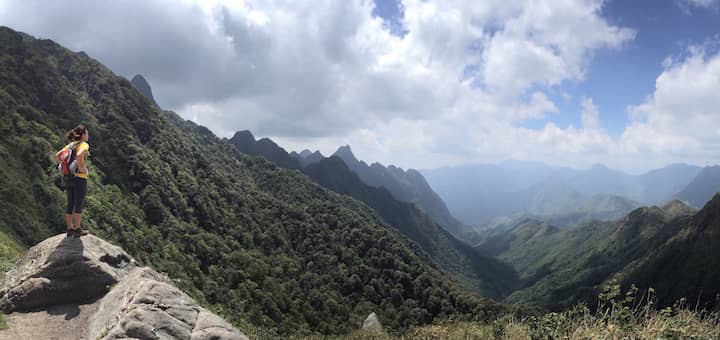 Phew, 2015 is finally over!
I've enjoyed every single moment of it, don't get me wrong. It's the year I went through several "rites of passage" – got engaged, moved into my own place, got married. That's quite a lot of firsts rolled into one year.
To be honest, doing up your own home and prepping for a wedding are probably two biggest tests to your resolution yet.
Like most people, we haven't had any experience in either. For a start, we had decided to spend a precious weekend exploring the streets of Tanjong Pagar, well-knowned for its multiple bridal studios – and subjected ourselves to varying forceful attempts to place deposits for bridal packages immediately (ranging from $2500-$5000).
"No, we are definitely not confirming anything today," KT was close to raising his voice at the adamant salesperson. We suggested taking the price list home to consider instead, but was swiftly rejected along with any requests of photographing their gowns, for fear of copycats. It was still a very non-transparent, old-fashioned and competitive industry, evident from the uncles hired to thrust fliers in our hands as we walked past their studios, almost pleading us to enter.
Gown-hunting certainly wasn't as dreamy an affair as I imagined. Later, quick searches on Google led to countless targeted ads that followed us all over the internet. Get your dream wedding package with us now! Mattress Sale at Expo! Indeed, I've become a vulnerable target.
Mattress shopping proved to be another nightmarish experience. The clicked advert brought us to an exhibition of over hundred mattresses, where we laid on at least 10 beds. Pretty indistinguishable from one another, but we started convincing ourselves that the high-grade $3000+ premium mattress was necessary for a good night's sleep (which – according to the charming sales lady – was second-best to the $5000 one, but good enough).
It was that easy to get carried away. What da heck were we thinking? I would be happy in a sleeping bag under a tent and we haven't had any issues with our IKEA basic mattress before this. Turns out, the traditional mattress industry isn't too different from bridal studios. A lot of its premium goes to sales commissions and shopfront rentals. There is little link between cost of materials and final pricing. And much of their handsome returns are built on customer confusion.
Marketing sure plays a huge role for first-time purchasers too. What's the first thing in your mind when it comes to jewelry? It's no different for us. We spent another weekend this year looking for wedding bands at the Orchard Road shopping belt. Soo Kee. Lee Hwa. Tiffany&Co. Bvlgari. A few were shortlisted, but none we truly fancied, until we chanced upon a boutique jeweller and discovered a pair of stainless steel wedding bands we really liked for $50+ each.
We ended up extremely satisfied with our buy, but not before asking ourselves again – what on earth were we thinking? In the end, it didn't even matter because we hardly wear them anyway. It gets sticky everytime KT waxes his hair in the morning. As for me, I'm just not that into jewelry. Which we are both perfectly fine with because rather than a piece of metal, it's really the daily gestures that matter in a relationship.
The eventful year of rituals has taught me to take a step back and question why I do things, before I rush into it just because. Incidentally, a minor accident just before Christmas 2015 was a stark reminder to my priorities in life. "I want a full recovery, Dr; I wanna go back to running marathons and climb higher mountains in my years ahead," I had desperately tried to get my point across when the sports doctor tried to understand my aspirations during my medical assessment.
In the end, I had ordered both my wedding gowns and mattress online for a fraction of the initial price we had braced ourselves for (yet not compromising on quality), "saving" enough money to add one more month to our honeymoon or half a year of mortgage repayment. It's about getting the best value to your same end goal, even if it's not via the same traditional means. After all, what makes a good sleep is being financially worry-free, healthy and having enough rest. Just like how a happy wedding is all about choosing the right man and having everyone that matters present to celebrate your great catch.
Therefore, my 2016 resolution is simply to run freely, explore wildly again. Because the best things in life are not easy to come by, but which money can't buy.
Happy New Year!
Comments
comments