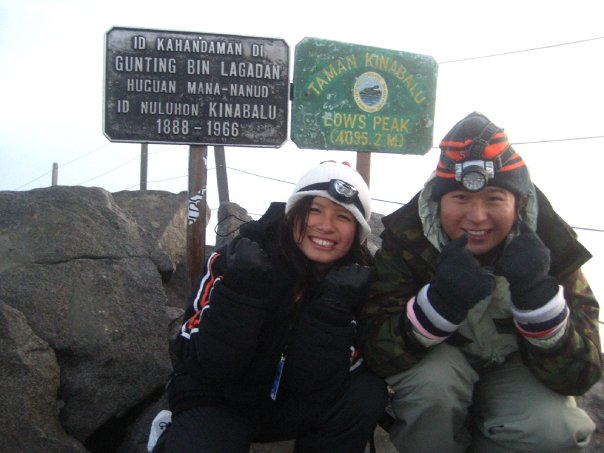 6 Amazing Experiences With My Headlight
When it comes to packing for a holiday, a headlight is likely the last thing that comes to mind. Yet, it should definitely top your list if you plan to venture out into the great outdoors. Where paths are treacherous and nights are pitch black, having a head torch can make or break your adventure. Here are 5 amazing experiences that would be non-existent otherwise:
1. Sunrise above the clouds
During the last leg of a mountain, hikers usually set off around 2-4am to catch the sunrise at the summit. Often, this happens to be the steepest part of the journey. It is also completely dark. Wearing a headlight keeps both hands free to hold on to something for support, or break your fall if you need to. It helps you focus on getting to your end point in time – and trust me, you wouldn't want to miss the experience of watching the sun rise over the clouds.
2. Caving
A cave is a black hole deep inside. Even if you press your palm against your nose, you wouldn't make out your fingers. Depending on the cave structure, you may need to duck-walk, crawl or use your hands against the walls as a guide. Imagine having to do all that while holding a flashlight in one hand. Wearing a headlight lets you focus on appreciating the rock formations and makes the entire experience more enjoyable.
3. Village Living
Out in a mountainous village like Huay Kao Lip, the generator is only powerful enough to last through dinner. For the rest of the night, you will need a flashlight for simple things like brushing teeth, starting a fire for supper or making your way to the (pitch black) toilet. All these were a breeze thanks to my head lamp. I imagine how awkward it must have been for my peers to hold a torch while taking a dump in the makeshift toilet.
4. Trail running
Trail running at night is completely different from in the day. Your senses are more attuned to the surroundings – sharper to the sounds around and more aware of the uneven ground your feet land on. The Energizer Night Trail Singapore was one race that provided such an experience – they even opened up the restricted army training ground at Lorong Asrama as the race route!
It would be irresponsible to run without a head lamp; so unlike the other adventures above, this one came with a head lamp in the race packs.
5. Night abseil off a cliff
Imagine descending a sharp cliff on a rope, everything around pitch black except for those within your head torch's line of sight. Your senses are heighten; you feel the hard rocks under your soles, the hear nothing but chirping crickets and your own footsteps as you slowly kick off the natural wall.
Abseiling is already exciting enough in the day but doing it at night brings it up a whole new level. And it's impossible without a head torch (I mean, how are you gonna hold the rope then?)
6. Campervan road trip
A campervan / caravan road trip is one of those things you should try at least once in your lifetime. You get to sleep at different, beautiful spots each night, skip the hassle of packing daily to check-in/check-out, take your own time to sightsee and cook your dinner!
No way we could have cooked such sumptuous meals on our trip if we hadn't had our head torch.
Go get one and start your adventure now! What other amazing experiences have you had?
This article was adapted from 5 Amazing Experiences With My Headlight, first published on AdventureCeekers.com.
Comments
comments