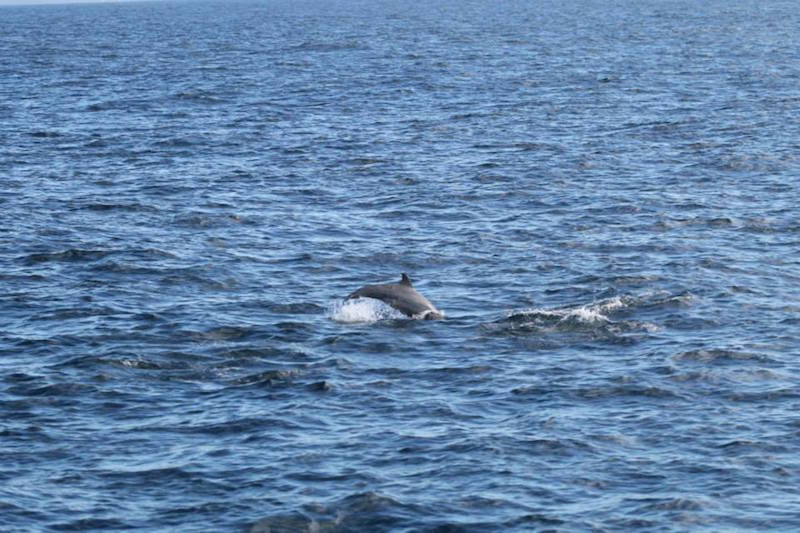 Land of the Gentle Giants: Elephants and Whales
Blue whales – the big reason why we decided on going to Sri Lanka in the first place. It was the start of whale-watching season (Dec to Apr), when the leviathans cross the southern tip of the island and migrate to the warmer waters of Southeast Asia.
Due to its geographical structure, whale-watchers don't need to venture out too far. The whales swim close to land because of how the continental shelf  (an underwater landmass that extends from a continent) ends abruptly, plunging from a depth of 200m to more than 1,000m. Also, the whales enjoy an abundance of food from the myriad of river systems that contribute a steady nutrient flow into the ocean. These are reasons why Sri Lanka is one of the best whale-watching spots in the world.
However, before heading straight down to the coast, we stopped by Uda Walawe National Park to see another gentle giant – Sri Lankan elephants. The Udawalawe reservoir atttracts many wild elephants and there is a herd of about 250 believed to be permanent residents in the park.
We set off from Embilipitiya at 5.30am. The journey took about 40min in our 4WD, past Udawalawe reservoir before turning into a sandy trail through the open grassland. We unpacked the breakfast our hostel had kindly prepared, munching away as our jeep went through the park's entrance.
In less that a minute, we saw a huge elephant standing next to the trail – munching away like us. That's fast! We whipped out our cameras frantically, before joking that this may be just a statue planted near the entrance to welcome tourists.
It didn't take too long to see our second, third, fourth… elephant. There were so many of them. We stopped by a river of buffalos too, watching the herd march into the water. Our driver pointed towards a buffalo that had strayed off and said, "crocodile". I squinted at a still rock in the water and tried to make out the stealth predator eyeing its solo prey. I think I saw it.
After about two hours, we had seen enough of elephants and decided to visit the Udawalawe Elephant Transit Home. We had learnt about it in the natgeo documentary played at our hostel the night before. The halfway house was established in 1996 to rehabilitate orphaned elephants before releasing them back into the wild.
We reached at 9am, just in time for their feeding. We couldn't go near the baby elephants, but it was still heartwarming to watch them trudge gleefully towards their caretakers to suckle onto the articial milk ducts. It's consoling to know that our tickets help contribute to their milk powder.
From Embilipitiya, it's quite straightforward getting to Mirissa. We had to take a public bus to Matale before changing to another that goes towards Galle. Once again, we were at the bus station with our backpacks, walking through a cacophony of bus drivers shouting their destinations out loud. "Matale! Matale!", we heard ours and confirmed again with the driver before boarding his bus.
There are plenty of whale-watching operators on Mirissa Beach (and they are all pretty much the same), so it's easy to book on the spot upon arriving. Not knowing this, we had already emailed Raja & the Whales beforehand who'd pick us up at our guesthouse.
Our boat left the harbour at about 6.30am, sailing into the clear horizon. We had our briefing on board while the crew served breakfast consisting of fruits, coffee, bisuits and eggs. They shared about best practices and guidelines on approaching a whale – such as switching off the engines and staying a certain distance away so as not to scare them. Later on, we would see that not many operators abide by these, sadly.
"2 o'clock! 2 o'clock!" the boatman shouted. We jolted up and rushed to the metal railings on the deck. There was a pod of spinner dolphins frolicking in the water. I stared in awe. This was my first time seeing so many wild dolphins live.
"1o o'clock! 10 o'clock!" there was another rush. This time it was a whale. We stared hard in that direction and then suddenly, there was a spout of water in the air before we caught a glimpse of the whale body dive back in. "Wowww!" the passengers onboard squealed with delight as the crew shushed us immediately. We shouldn't scare the whales away with our loud noises.
It was a bryde's whale that we had seen, with its upright dorsal fin sticking out on its back. We enjoyed a few more sightings of other bryde whales and dolphins. No luck for blue whales or sperm whales, but that's how it is with nature. We were pretty lucky for a rather fruitful first and only trip.
To top it off (literally), we spotted a pair of mating turtles on our way back to shore.
THE END 🙂
Trip at a glance (Uda Walawe-Mirissa)
(LKR1,000 = SGD1.00)
1 Night at Pavana Resort/2pax: USD35
Van to Uda Walawe/4pax: LKR4,500
Entrance fees to Uda Walawe National Park/4pax: LKR10,300
Bus from Embilitiya-Matara: LKR125
Bus from Matara-Mirissa: LKR25
Dinner + drinks @ Mirissa beach bar/4pax: LKR3,500
Whale-watching with Raja & The Whales: USD65 each
1 Night at Serendib Guest House/2pax: USD35
Express bus from Matara-Kaduwela (our bus driver told us it stopped at Colombo but instead it brought us to Kaduwela, about 45min by public bus from Colombo): LKR500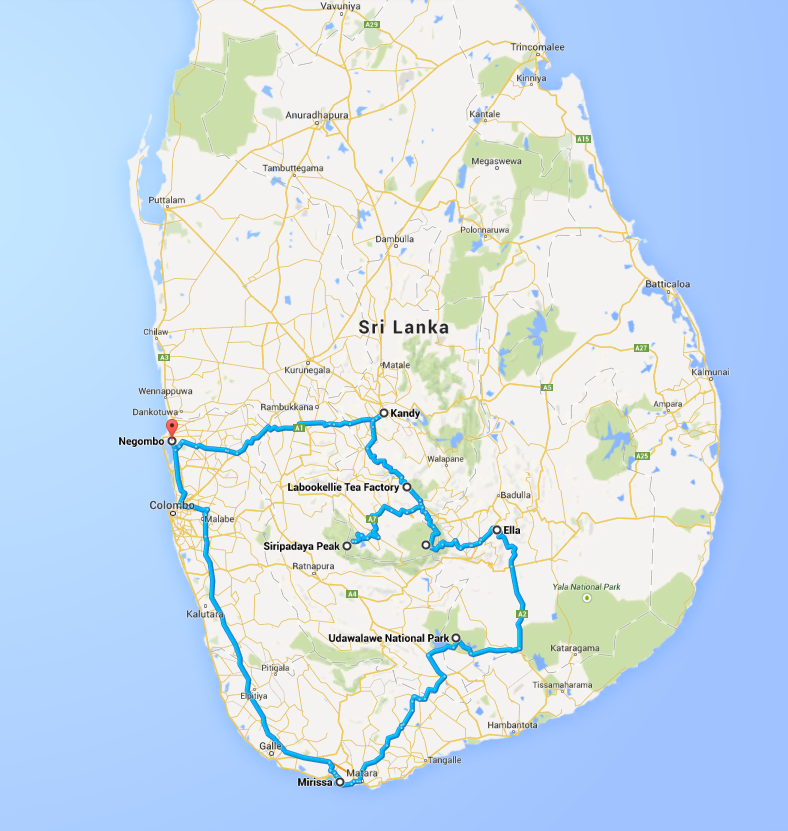 Comments
comments