Yogyakarta City
Known as the cultural city of Indonesia, Yogyakarta city promises a rich plethora of art, history and adventure – with both the colossal, architectural wonder of Borobudur/Prambanan and soaring, active Mt Merapi right at it's doorstep.
Day 5: Arrive Yogyakarta City from Probolinggo – Malioboro, Kraton Complex, Food Market, Wayang Kulit

After our intensive encounters of the wild at Mt Bromo and Ijen Crater, we arrived at Yogyakarta City from our 8hr overnight bus and checked into civilization at our awesome Hotel 1001 Malam (Rp 325,000/room for 2).
We started our first day walking down the bustling Malioboro Street towards the historical Kraton Complex at the end of the street. At Malioboro, you will find dresses, pants, scarves, bags, slippers, pouches and anything under the sun that can possibly made with batik. On the other side of the street, stop by at the warungs (food stalls) to grab a cheap bite whenever you feel hungry. And if you're tired, hope on to the many rickshaws or horse carriages lined along the street.
We bumped into a few obstacles before we reaching our destination.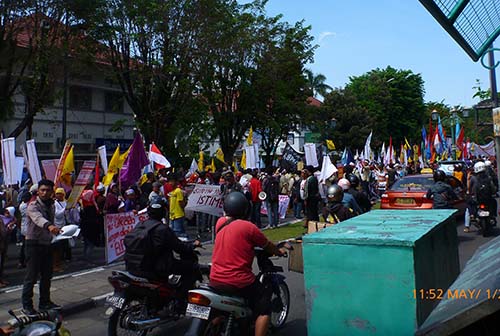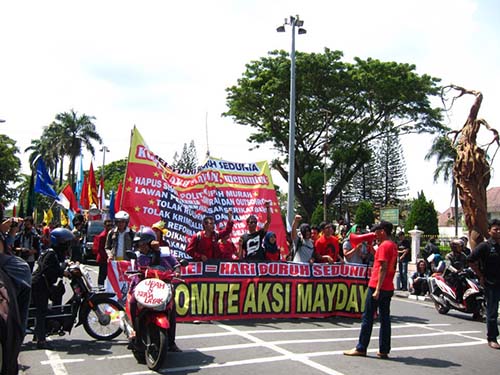 First, it was Labour Day and the streets were filled with marching university students on a protest – although it was a peaceful one with no sign of tension or anger (I guess Labour Day is a good reason to gather).
Second, we were chatted up by an overly-friendly local who came to tell us that Kraton Complex was closed because of the protest, inviting us to a batik-making workshop instead. We were disappointed at first, but our wary instincts took over. We decided to turn down his kind offer and head to the palace anyway – and lo and behold, Kraton Complex was wide open for all to visit.
The entrance fee was Rp 12,500 and we got a private tour guide to bring us around and explained the rich history of the royal palace. I highly recommend engaging one or you will end up wandering about without a clue. There will be plenty waiting around – 'Just pay me any amount you deem fit', our guide had said (so we shared and gave Rp 50,000 shared by 4 of us)
Our tired legs got the better of us and we took a rickshaw (Rp 20,000) to Pasar Beringharjo, a food haven – lotsa freshly baked tarts, charcoal bbq satays, tasty salads, goreng pisangs (fried bananas) and a whole lot more.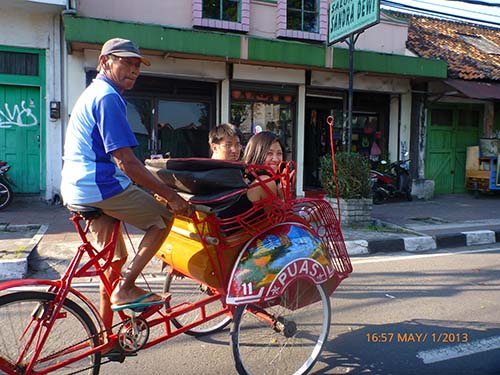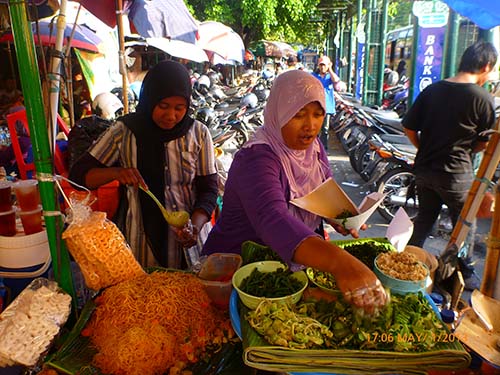 Another must-try local delight – Nasi Gudeg – a curry of jackfruit, chicken and egg served with rice. We tried a couple, but this one at the corner of Sosrowijayan Street near our hotel wins hands down.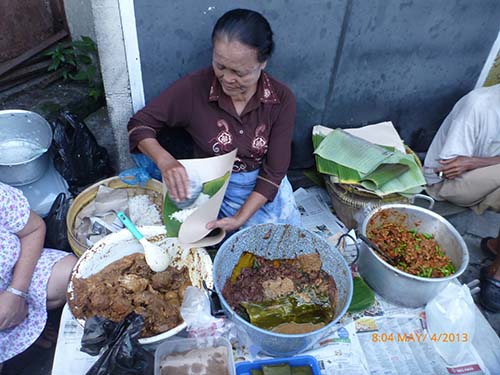 And to end our culturally rich day, we made our way to the Sonobudoyo Museum (at the end of Malioboro Street towards Kraton) to watch Wayang Kulit (puppet show) Rp 20,000 for 2 hours. It was… quite an interesting experience to watch the puppet master move his intricately-carved puppets with skill along with the rich music from the live orchestra. Although we didn't understand a word (which resulted in us leaving early), it was definitely a worthy experience.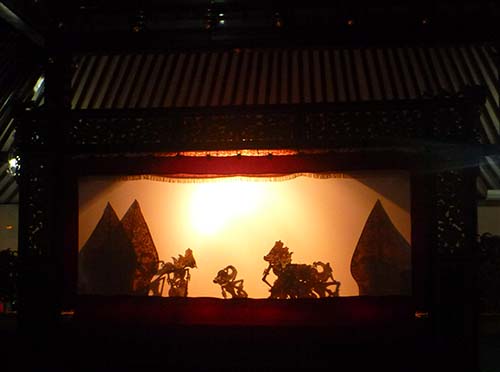 Next: Day trip to Borobudur, Prambanan and Mt Merapi
Comments
comments