10 Award-winning Running Routes in Singapore
Singapore's top running trails
Alright, this isn't some accredited awards commissioned by Nparks or what. But lately, I've been on a personal mission to explore Singapore's running routes. It's a great way to keep fit and keep exploring in my own backyard.
Even among our office skyscrapers and high-rised HDB flats, there are countless pockets of surprises that bring us close to nature. Of course, I have my favourites – so here's an "unofficial" list of best running routes in Singapore.
Podium finishers
1. Best Nature Getaway – Macritchie Reservoir
The moment you step inside Macritchie's trail, the hustle and bustle of the city is completely blocked out as you immerse in its lush, green jungle. Its terrain varies – the initial soil trail among tall trees lead to a wooden boardwalk by the reservoir. Then, it turns into a rocky path along a luxurious, manicured golf course. Be sure to spot plenty of monkeys on the way!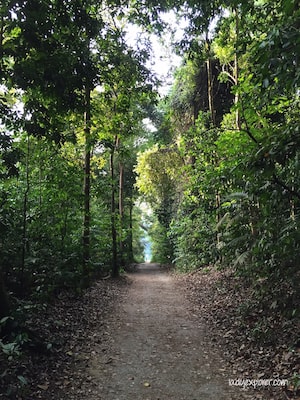 If you want to experience walking on a freestanding suspension bridge among the nature park's canopies, the TreeTop walk is worth a detour.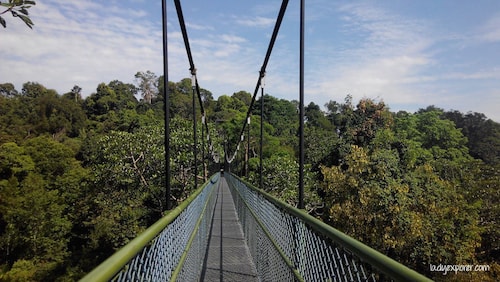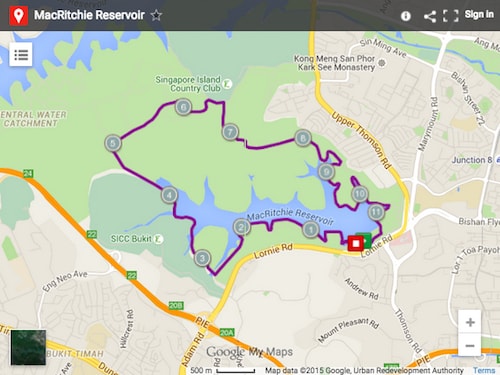 Google maps here.
Note: A portion of the Macritichie Golf Link Trail is currently closed for maintenance at the moment with an estimated completion date of 30 April 2017. Details on Nparks site here.
2. Most Surprises Along the Way – Southern Ridges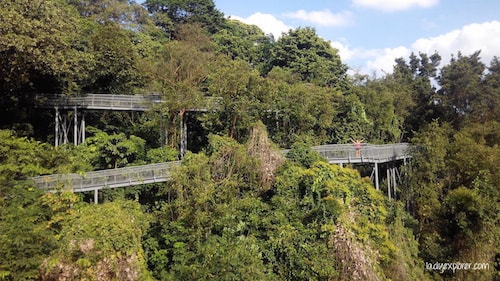 Coniferous trees overlooking the sea. Suspended walkways zigzagging through tree tops. Panaromic views of the city skyline. This is a long, undulating route but I absolutely love it because the sceneries along the way are just so different.
The Southern Ridges connect the hills of Kent Ridge Park, Telok Blangah Hill Park, HortPark and Mount Faber Park. There are various entry points to choose from. If you want to enjoy the entire trail, Kent Ridge MRT is an accessible place to start.
One-way from Kent Ridge MRT – Harbourfront MRT: 8km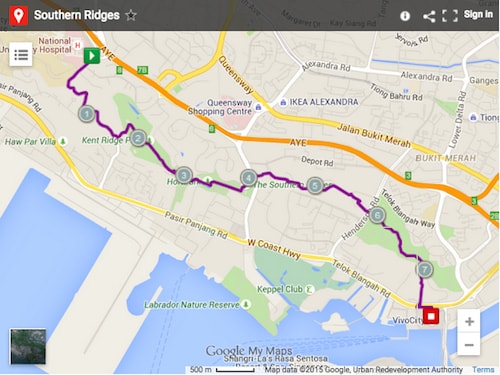 Google maps here.
3. Most Spectacular Night Run – Gardens by the Bay + Marina Bay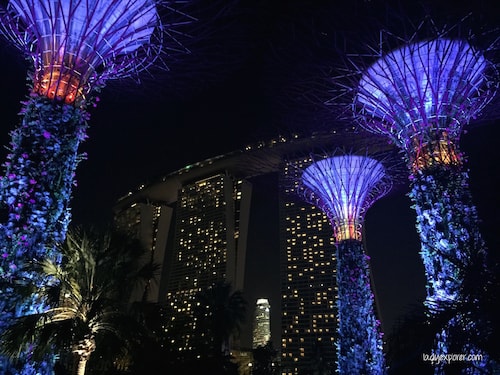 A popular route among joggers working in CBD. Despite running it during countless lunch breaks and after work, the city skyline never fails to impress each time.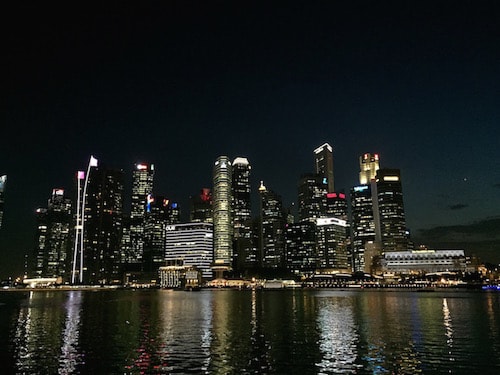 Time your run to catch the MBS light show daily at 8pm or 9.30pm
When there're events held at SportsHub (like SEA Games 2015 closing above), catch a first-class view of the fireworks along the Kallang basin
Small loop around Marina Bay: 5km
Big loop including Gardens By The Bay, Marina Barrage and Singapore SportsHub: 15km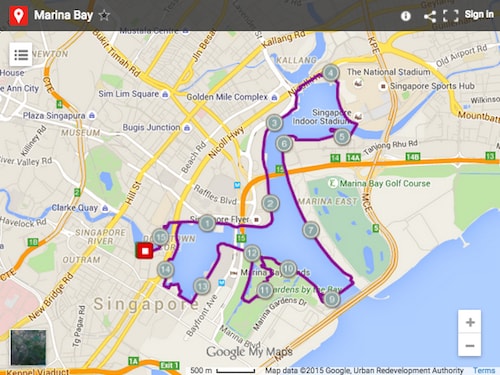 Google maps here.
Finalists
4. Most Happening – Sentosa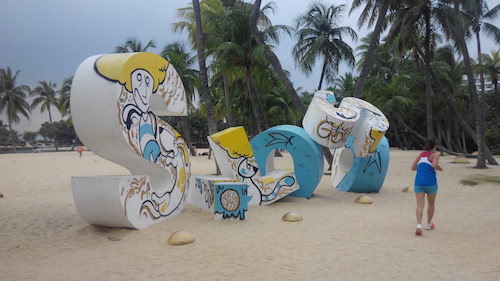 Jogging around Sentosa isn't really an escape from the hustle and bustle – but it's of a different kind. Dodge tourists to avoid being a photo bomber as you run pass Resorts World Sentosa and Universal Studios. Say hi to beach hunks, bikini babes and the Merlion. Rub sweaty shoulders with the rich and famous joggers of the Sentosa Cove neighbourhood.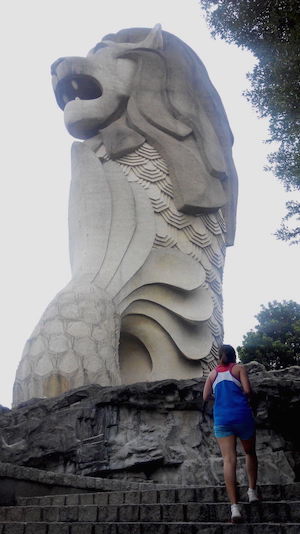 Loop around Sentosa: 14km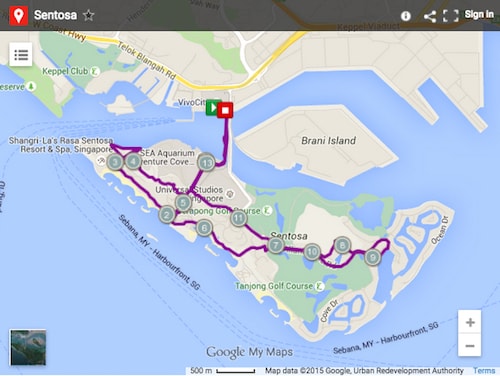 Google maps here.
5. Best for Beginners – East Coast Park
Singapore's longest park. There's plenty of toilets, vending machines and food stops along the way (if you ever wanna rest). There's the beach with sea breeze against your cheeks. Plus, it's a straight route – start anywhere and you won't get lost.
Two-way: 14km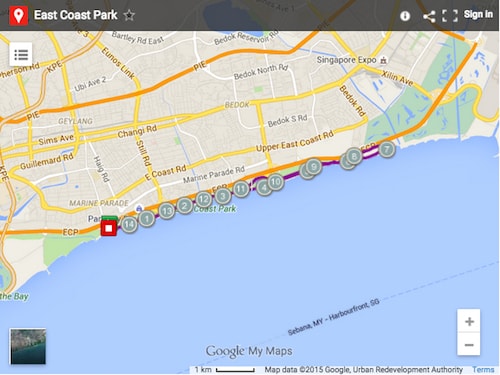 Google maps here.
Historical journeys
6. Best Blend of Nature and History – Labrador Park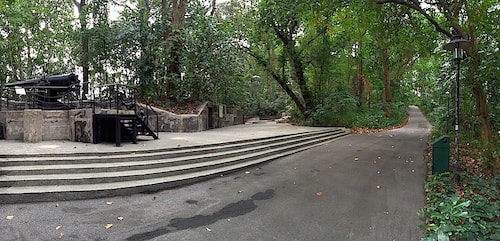 Labrador Park is truly an eclectic mix of nature and history because you get to run amongst the mangroves, forest and beachfront – all these while appreciating relics of Singapore's past. No kidding, these include an actual cannon that defended our coastline in WWII and a symbolic replica of the Long Ya Men (or Dragon's Teeth Gate) that used to stand at the gateway to Keppel Harbour.
One-way from Labrador MRT – Harbourfront MRT: 6km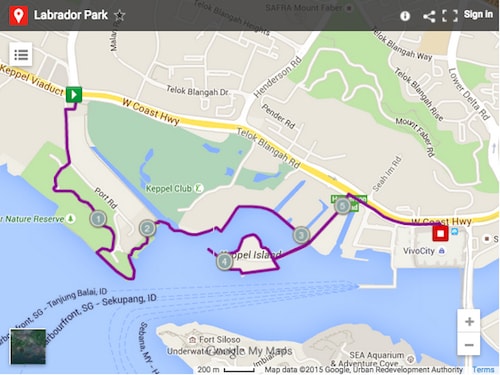 Google maps here.
7. Most Rustic – The Green Corridor
The Green Corridor is 26km if you run from Woodlands Train Checkpoint to the Tanjong Pagar Railway Station. There is a certain charm to this place; each trip feels like an adventurous exploration with its beaten path surrounded by tall grasses and certain parts of preserved railway tracks (which had been around since 1903!).
Although I've ran and cycled parts of it, I haven't done the full route (yet). If you want to catch a glimpse of the corridor, it's an 8km run from Commonwealth MRT southwards, ending at Rail Mall past the iconic black metal bridge.
Partial one-way: 8km
Full Green Corridor trail: 26km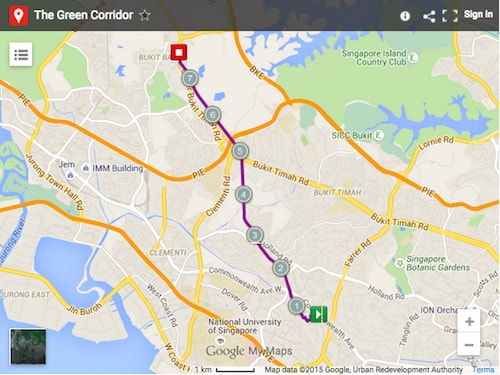 Google maps here.
Note: Portions of the Green Corridor will be closed and re-opened progressively. More details on the timeline here, but PUB has also advised to check their Facebook page for latest updates.
Heartland favourites
8. Bedok Reservoir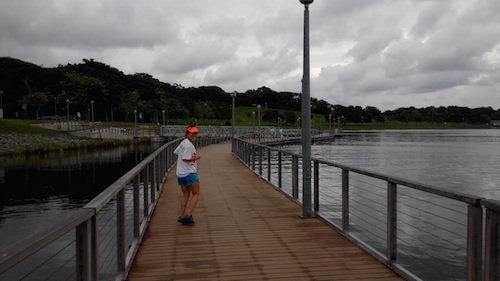 Besides East Coast Park, Bedok Reservoir is a great alternative for those living in the East to enjoy a breezy run with a view.
One loop around Bedok Reservoir: 4km
Two-way from Simei MRT: 13km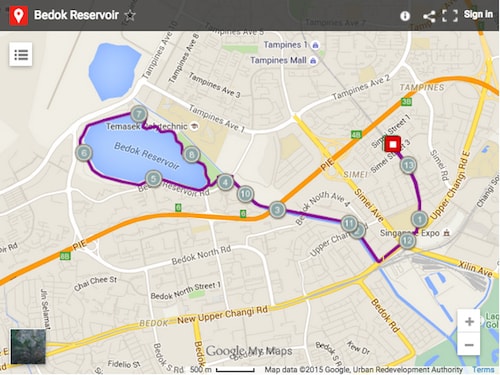 Google maps here.
9. The Ditch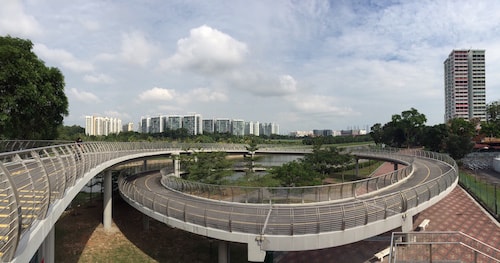 For Westies, the Ditch gives an enjoyable, cooling run along Pandan River with plenty of lush greenery along the way. The route is well-lit which makes for a great night run as well.
Two-way from Dover MRT: 11km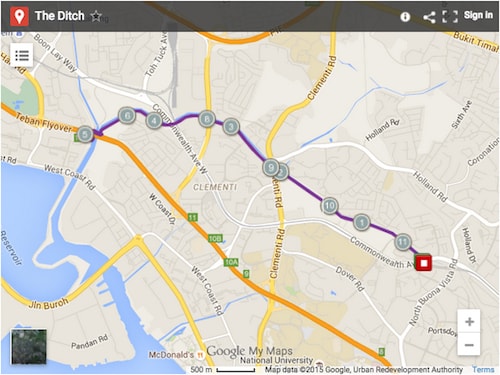 Google maps here.
10. Punggol Waterway

Even though Punggol Waterway is built with several man-made structures, it exudes a certain rawness in its beauty. Cross beautiful metal bridge over its rivers, enjoy huge spaces of greenery and spot Malaysia, Pulau Ubin or Coney Island as you jog along our northern coastline.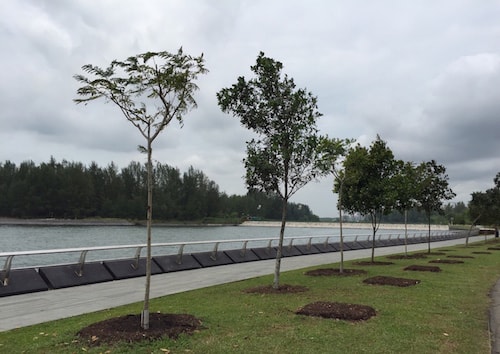 Loop from Punggol MRT: 14km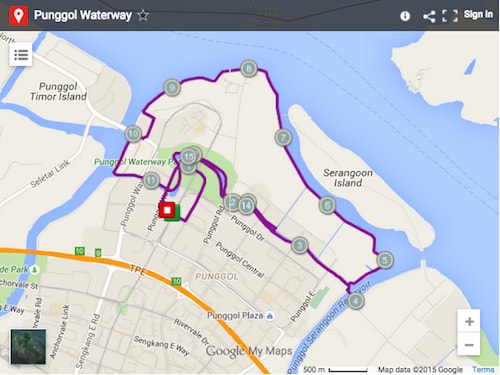 Google maps here.
So, not too bad a list for Singapore huh. What are YOUR favourite running routes? Let me know if I've missed out any gems!
Comments
comments